Looking for a Great option for your next in-house field trip?

Why not add a bit of magic!
Fun, laughter, and enthralled children mean happy kids, happy workers, and happy pappy's (and mammy's of course).

Shows to choose from:

"We were very impressed at your ability to keep our children laughing and wanting more for an hour. You certainly are Great Scott in our opinion."

Miss Mary Ann
Miss Katy
Willowcreek Daycare

" Thank you so much Scott. Your show was awesome!!! Definitely we will arrange something again."

Viola Walko
Bright Horizons

Click here to seepictures from a Magic Show

"Thank you for the two wonderful performances on our summer kick-off day. The children were literally shaking with laughter. ... The approximately 350 children and adults at each show greatly enjoyed your performances. A Day Care Assistant told me that you were great, "One of the best she has seen." Your program was so good because the kids are such a big part of it. They enjoyed playing the critic and participating in the jokes and tricks."

Ann Kriegisch, Children's Services Librarian, Wauwatosa Library

"We ... really enjoyed your performance. You worked with the children at their level and provided material which was interesting and fun for them, along with having a message. They were in awe of your magic and were engaged the entire time. That doesn't always happen when we have performers working with our 320 three, four and five year old students. We'll definitely plan on having you back! Thank you so much!"

Starms Early Childhood Center
---
Summer Fun Party Show
| | |
| --- | --- |
| Come summer, the magic continues with Great Scott's Summer Fun Party Show. Plenty of fun, lots of magic, an abundance of child interaction, appropriate child—centered music, summertime stories, and a visit from one of the many fun—loving puppets that travel with Scott. | |
---
Goofy Monster Magic Show
In the fall you can invite Scott to your daycare or preschool to entertain the wee ones with his Goofy Monster Magic show. Nothing scary about this magic show though. Actually the emphasis is on 'goofy'. This is a great show to teach children a safe way of going trick or treating. Using a gentle approach, Scott gets the kids involved in the show. They'll be laughing and pointing and enjoying the magic and mayhem. All the while, a message of safety is being taught.
| | |
| --- | --- |
| | Goofy monsters or ghosts will make their appearance (or disappearance), but sometimes the magic just goes wrong for Scott. And of course the kids will delight in helping this poor, misguided magician. Fun characters, music, stories, magic and a message about safety. |
---
Winter Wonder Fun Show
In the winter you can have the Winter Wonder Fun Show come to your preschool or day-care center. This show lasts 45 minutes and it is designed especially for preschool aged children. It features some of the imagery from winter like Rudolph, Frosty the snow man and Jack Frost. We'll may even start things off with an imaginary trip to the North Pole!
After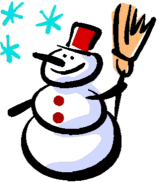 a few months of indoor playtime, and more to come, everyone needs a break– something different to look forward to. That's why Great Scott has integrated magic, music, puppets, and story telling into a wonder-filled show for preschool aged children. But the staff will enjoy it too. Audience participation, laughter, funny business, and some baffling magic are all part of the show, but the main ingredient in this show is fun.
---
Do you remember being a child? When you were young you would run and play and act . . .well, like a child. Do you remember watching Saturday morning cartoons? If not, just watch a child as he or she enjoys a funny cartoon. Kids giggle, kids laugh out loud! Why, because they love the physical nature of a cartoon. Children have special needs when it comes to entertainment. Kids enjoy playing or acting out their fantasies. A child will laugh at what seems to be some of the silliest things.
Great Scott is from the Milwaukee, Wisconsin area. He has a unique understanding about what it takes to entertain a child. At a daycare center or preschool, the children are usually 5 years and younger. For these children, everything seems to be magic. And yet, Great Scott (Scott Obermann) can amaze even them. Scott knows how to adjust his performance to suite the age of the children he is entertaining. Young children, especially, can be frightened by unusual things or people they don't know. Scott understands this. His approach to entertaining preschool children is to start off gentle. No flames shooting up, no loud music booming, no big magical TA DA! Merely a soft easing into the show. The children are caught up in wonderful adventure, or a story, and before they know it, the magic is happening, and the kids are quite involved in the show.
So, you can see that magic is only part of the entertainment package when it comes to preschool children. Stories, puppets, music, magic. They all play a role in the show. Scott has several puppet characters that work in his shows. Depending upon which children's show you request for you daycare or preschool, you may meet Charlie the magic rabbit, Chauncey the big loveable sheepdog, or maybe even a box full of puppet mice. Young children are delighted by each of these. They will laugh and enjoy all the physical antics of these puppets. But of course the school staff will enjoy them as well. Some of the puppets have a very dry wit. So be ready to smile, laugh, and even groan at what is said. Puns abound.
How To Book a Magic Show for Your Daycare
How to Book a Magic Show for Your School
WISCONSIN MAGICIAN
| | |
| --- | --- |
| | 262-364-6524 |