Corporate and Banquet Magic
Need an amazing magic show with lots of fun? This show fits the bill. Eye popping, mind bending illusions with plenty of humor. Scott brings the fun with his wonderful, clean comedy and magic. Expect amazing magic and plenty of audience participation when Scott makes his appearance. Enthusiasm and warmth toward his audience plus lots of interaction and laughs are the keys to his popularity -- all in good taste and great fun! Plus you'll be in very capable hands. Scott has won awards for both his close-up magic and stage performances.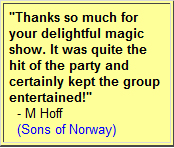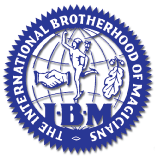 Close-Up Magic
Magic performed under your nose and in your hands can be the most incredible feeling. Let Scott perform some of his award-winning close-up magic for your group.

This is the perfect addition to a party or banquet. Scott will stroll throughout the party or move from table to table performing wonderfully, magical effects designed to add to your guest's enjoyment of the event.
Stage Magic Show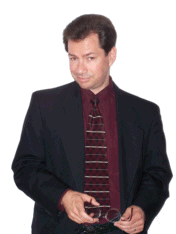 Every show is always a family-friendly show. It is crafted to entertain a business professionals -- but does not contain any 'blue' material. Several audience members get involved with the program -- either on stage or right from their seats. You'll enjoy plenty of laughter and amazement.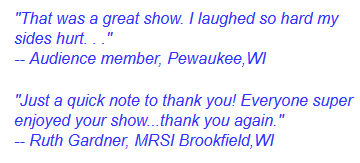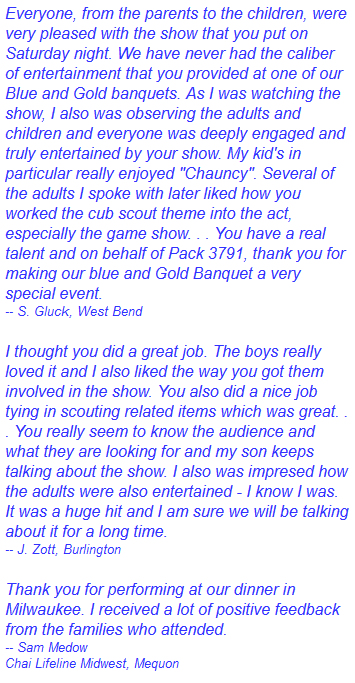 Call for further details or to schedule Scott for your event.

262-364-6524
Call Great Scott TODAY!